Here we will be posting, YOU, the membership.  See an awesome posse, snap a photo and send it in the Union office or one of the officers or officials for review.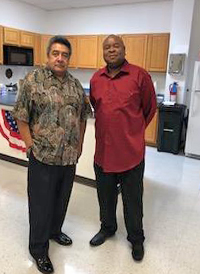 OUR NEWLY ELECTED OFFICERS
PRESIDENT CHRIS RINCON
VICE PRESIDENT FRED DUNCUN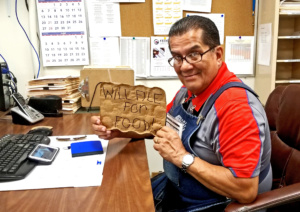 Assistant Clerk Craft Director is holding a sign: "Will file for food"
Funny EL Cool, maybe too Funny!