[su_animate type="slideInLeft" duration="2.5″ delay="0.5″]2020 calendar year of events [/su_animate]
General membership Meetings: JANUARY,  FEBRUARY,  MARCH, APRIL, MAY, JULY, AUGUST,SEPTEMBER, OCTOBER, NOVEMBER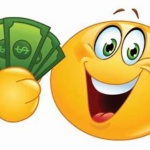 *** Members who turn in their blank POSTAL PULSE
surveys to the union will be eligible for $$$ drawings
at the General Membership Meetings. ***
****IMPORTANT NOTICE**** To All APWU Crafts: If you receive any official letters notifying you that your job is to be changed, abolished, duties added, duties taken away or time changed, please notify the Union Office AS SOON AS POSSIBLE. The Postal Service is taking actions concerning employees jobs, and are deceiving you into thinking that the APWU is aware, this is not true. The Union HAS NOT been getting the notifications as required. Again, if there are any actions affecting your jobs, please notify the Union Office ASAP at 271-0853 or fax a copy of the letter to 224-6221. The job you save may be your own!!!!
Thank you for visiting!
Send This Page To a co worker or Friend Bookmark this site!