Still not able to have any large gatherings so the executive board has been meeting through zoom.  Below are some of the NewsFlash flyers that have been sent out through emails and through the bulletin boards through out the plant and stations.  We had a picket on the 25th as well i front of the USPS.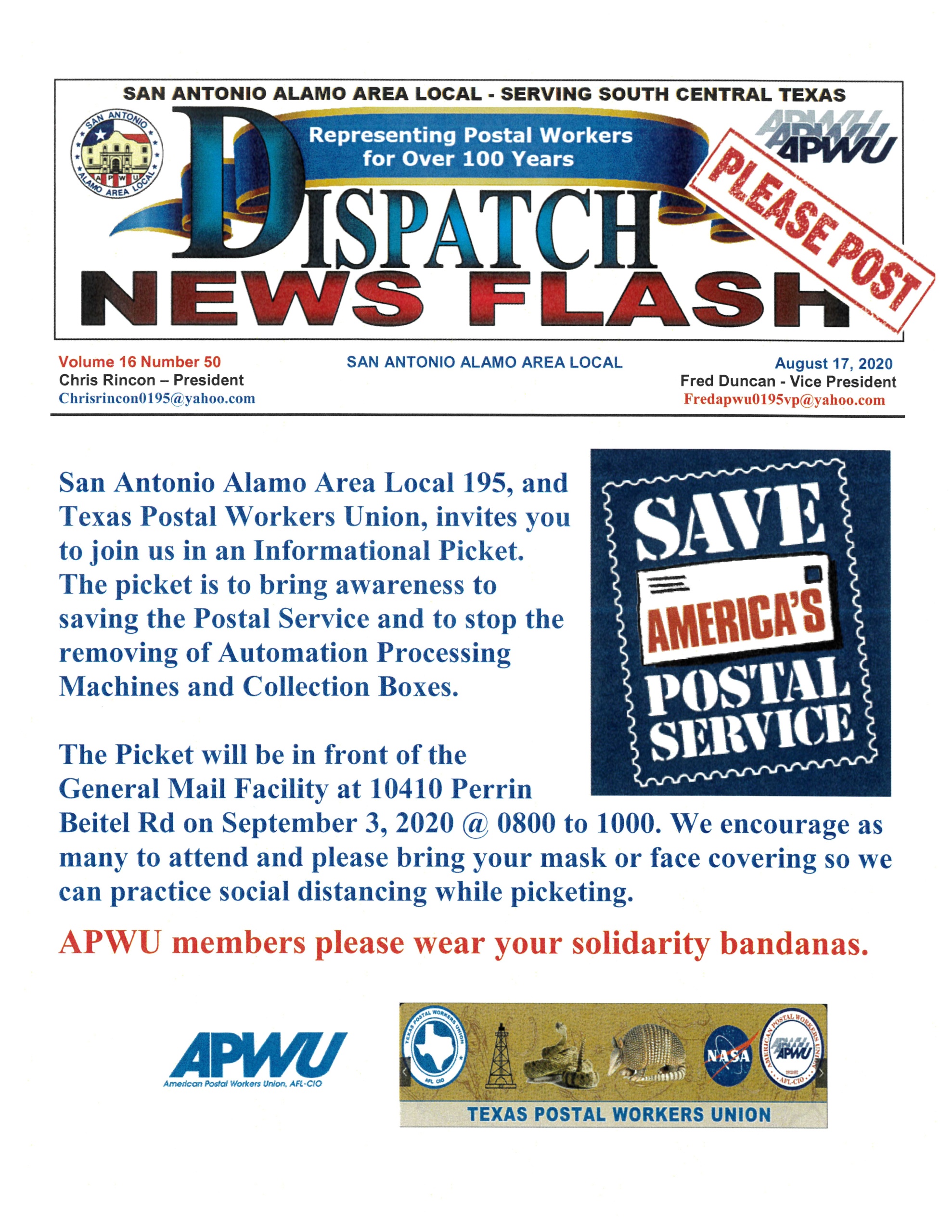 Call to Action picket August 25th – 2020
Congressman Joaquin Castro confirms removal of 6 mail sorting machines in San Antonio

duration="2.5″ delay="0.5″]San Antonio Central Labor Council mask giveaway[/su_animate]
NewsFlash Volume 16 Number 48 COVID Info (1)

Below wee the winners of the Jonell Mackay Memorial Scholarship.  4 lucky winners for 2020.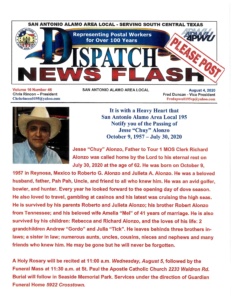 Correction NewsFlash Volume 16 Number 43 Manuel Proo

NewsFlash Volume 16 Number 45 Charles Colunga

NewsFlash Volume 16 Number 47 Postal Pulse