Faron Hierholzer  MVS Craft Director
Dennis Barboza
Assistant MVS Craft Director
Ron Odom Delegate/Trustee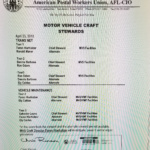 CLICK HERE
Current MVS Stewards List

Click here to download the HOS drive hours by Michael Foster
Click here to download the  Management Instructions – Drugs and Alcohol  Testing
Latest News for MVS  – Below
Brett Balzen retired 7-10-2020
   
Liberal Leave Extension Policy 
liberal leave extension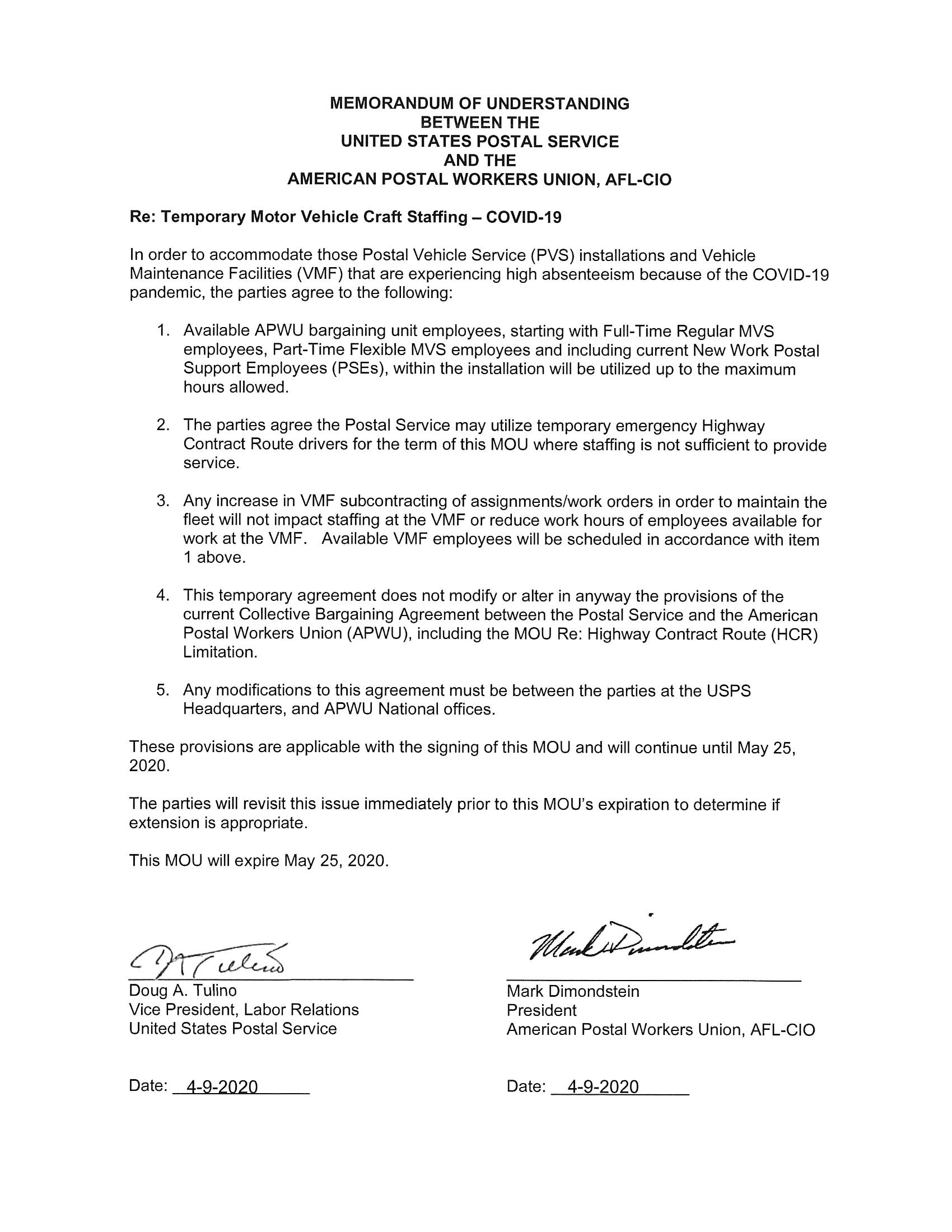 updated BID sheet coming soon
FMCSA waives regulations that includes PVS CDL holders in response to COVID 19
DOT Waiver 5 pages
DOT Applicability of its Regulations to USPS Employees
Commercial Driver's License: Certifying Medical Examiner Results
Latest Grievance Settlements
Step 4 scanning

step 2 use of stools at kiosks

Click here for the $8560.51 Payout! list of names and amounts.
Below are several documents of importance:
Article 32 Subcontracting MVS revised 2017
JCIM New Language Presentation 2017
Part Time Flexibles
Changes to the CBA and JCIM 2017
The History of Article 32
Postal Reporter News for MVS Click Here
NBA reports Click any name for their report
Bruce Amey
DD Johnson
Jerome Pittman
Joe LaCapria
Ken Prinz
William Wright
Click the flashing Icon for the page list.