Click below for Clerk Craft pages
Clerk Craft page for the GMF Plant        
Clerk Craft Stations and Branches    
Looking for a form or document? Click here for our entire list of downloads.
List of latest grievances won of interest listed below.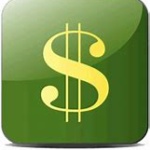 Click here for the update on payment for filing grievances
FTR Clerks

– Seniority Roster as of

3/31/2020

– Click below
PSE

– Relative Standing as of 3/31/2020 – click page numbers below

NewsFlash Vol 15 Number 60 NEW BID SCHEDULE

2020 Clerk Vacancy Announcements & Awards
 YOU CAN NOW BID ONLINE  Click here to LOGIN
USPS
Phone Bidding
1-800-222-2415
TDD
1-800-520-0625

Be informed, stay informed.