[su_animate type="flash" duration="2.5″ delay="0.5″]Welcome to the PSE news page[/su_animate]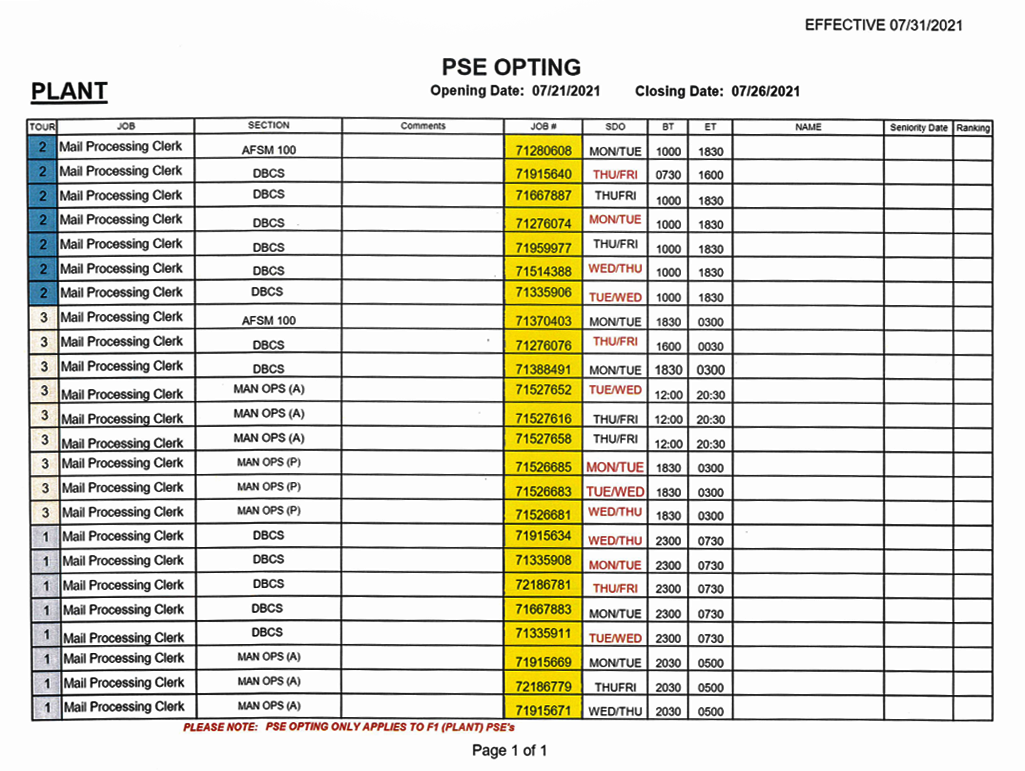 [pdf-embedder url="https://saaal0195-apwu.org/wp-content/uploads/2021/07/PSE-CONVERSIONS-TO-FT-UAR-STATUS-EFFECTIVE-JULY-31.2021.pdf" title="PSE CONVERSIONS TO FT UAR STATUS EFFECTIVE JULY 31.2021″]
[su_divider style="double" divider_color="#2b2ae5″ link_color="#ea1813″ size="6″ margin="30″]
Latest PSE seniority List as of 5-13-2021:
Click Here for a list of Relative Standing

  Page 1  – 

Page 2
[su_divider style="double" divider_color="#2b2ae5″ link_color="#ea1813″ size="6″ margin="30″]
Latest news will be above this line.  Below is the archives for the PSE page.
Latest news for the PSE Workgroup.  Below is a Settlement Agreement between the USPS and the APWU.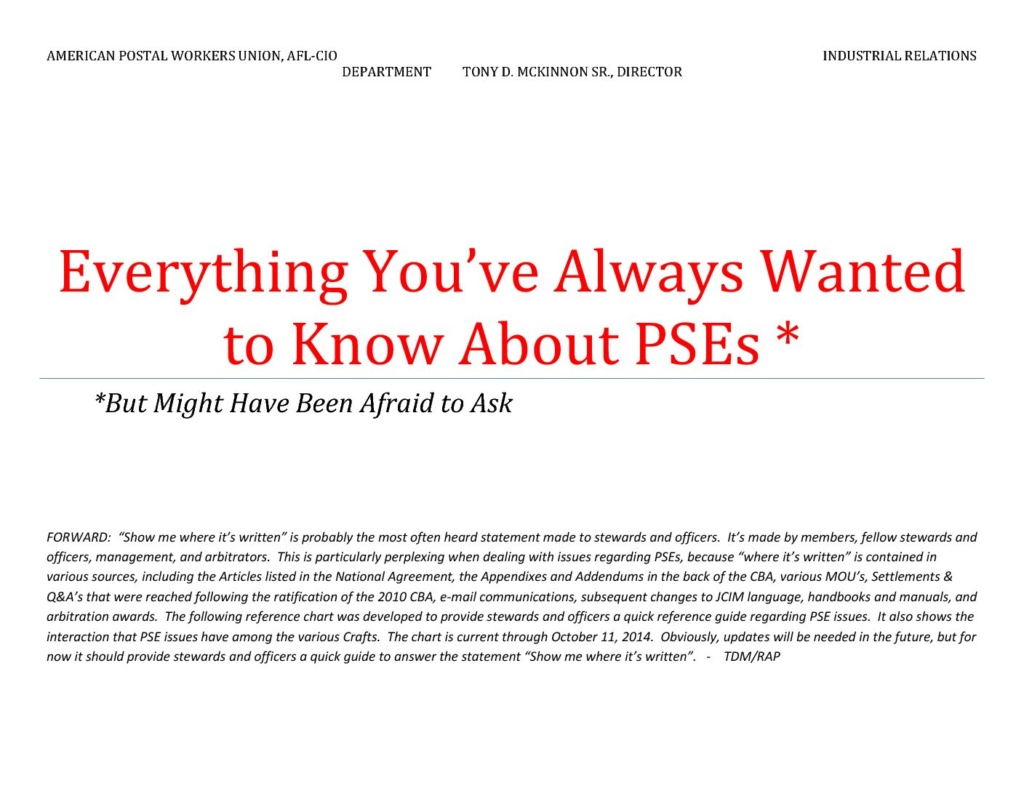 Click  above  to  download  your  free  copy  or  read  all  62  pages.
[su_divider divider_color="#e93041″ size="6″ margin="30″]
List of Grievances of interest listed below
Click here  – PSE weekly schedule settlement
Click here – PSE Opting Settlement