NewsFlash Vol 17 Number 20 Converted PSEs

Latest PSE seniority List as of 3-23-2021:
Click Here for a list of Relative Standing

  Page 1  – 

Page 2
PSE OPT JOBS EFF 4-10-2021

Latest news will be above this line.  Below is the archives for the PSE page.
Latest news for the PSE Workgroup.  Below is a Settlement Agreement between the USPS and the APWU.
For the 2 page document – Q10C-4Q-C 15215794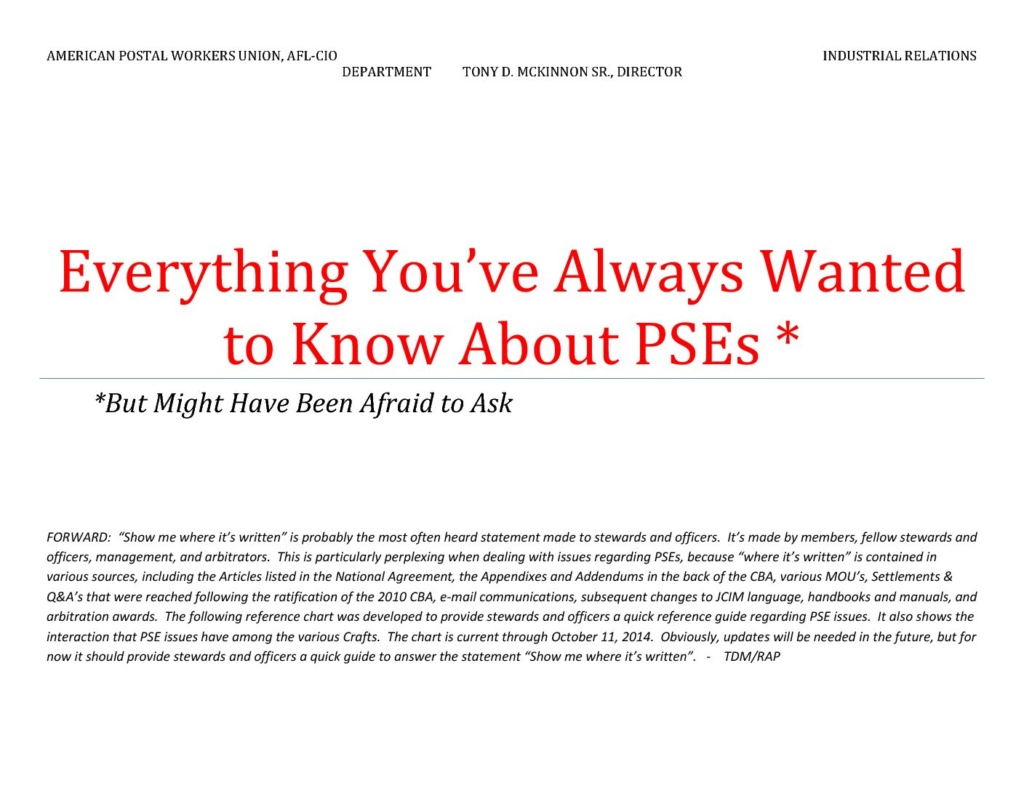 Click  above  to  download  your  free  copy  or  read  all  62  pages.
List of Grievances of interest listed below
Click here  – PSE weekly schedule settlement
Click here – PSE Opting Settlement